2014 Program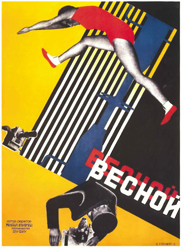 Shot entirely in Kyiv during the 1920's, Mikhail Kaufman's In Spring is a moving portrayal of the spring awakening of nature. The film captures the joy and optimism shared by adults and children in post-revolutionary Kyiv. In Spring can be interpreted as a metaphor of the decade of social change and anticipated continued renewal that was expected to follow the end of the 300 year 'winter' of the Romanov czarist dynasty. The film is Kaufman's second full-length feature and was released in 1929 at the peak of Ukrainian silent cinema's period of radical innovation. Kaufman worked as a cinematographer for the visionary director Dziga Vertov (who was also his more famous older brother). Kaufman and Vertov's works have been recognized for developing a bold new approach to filmmaking that transcended the conventional understanding of documentary film as a genre.

Film and image courtesy National Oleksandr Dovzhenko Centre (Kyiv, Ukraine)

Guest speakers
Vitaly Chernetsky, Volodymyr Tykhyy, Yuri Gruzinov

--- The screening of In Spring will be preceded by Babylon'13 Euromaidan film shorts:




St. Michael's Square on Nov 30, 2013, immediately after the violent dispersal of the initial Maidan.
Dir: Ivan Sautkin, Volodymyr Tykhyy; 2.5 mins



Repurposing the Christmas tree at the Maidan.
Dir: Volodymyr Tykhyy; 2.5 mins



Kyiv's City hall becomes a shelter for protesters.
Dir: Yulia Gontaruk; 1.5 mins



A personal take on the Ukrainian national anthem.
Dir: Mariya Ponomariova; 2 mins



To work or to sing?
Dir: Yaroslav Pilunskyi; 1.5 mins



Security forces guard the Presidential administration building.
Dir: Yulia Gontaruk; 2 mins



Video from the Maidan taken the night of Dec 11, 2013, during the failed governmental assault.
Dir: Dmytro Sukholytkyi-Sobchuk; 2.5 mins



The first day of clashes on Hrushevskiy Street.
Dir: Ivan Sautkin; 1 min



The first day of clashes on Hrushevskiy Street.
Dir: Ivan Sautkin; 2.5 mins


The day following clashes on Hrushevskiy Street.
Dir: Volodymyr Tykhyy; 3 mins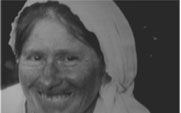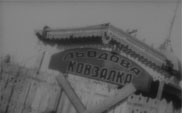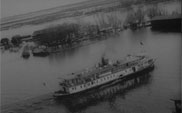 After the November 30th violent dispersal of the initial Kyiv protests, filmmakers began to organize themselves to detail the events of the Euromaidan. One such film initiative was Babylon'13, which for several months documented the evolution of the Euromaidan protests, from the initial peaceful weeks of early December to the then tense and ultimately deadly days of January and February 2014. As the events in Kyiv reached a crescendo, filmmakers and journalists from around the world converged on the Ukrainian capital to document history in the making.




A short film documenting the day of the first fatality of the Maidan protests. This film is a tribute to Serhiy Nihoyan, an ethnic Armenian from the Dnipropetrovsk region, who was shot while defending the barricades on Hrushevskiy Street on January 22 2014.
Dir: Volodymyr Tykhyy; 24 mins
Ukrainian (w/Eng subtitles)




A rough cut edit of footage from Kyiv on February 19th, the day before snipers began firing on protesters. This film piece is part of a work in progress for a feature documentary, and includes both moments of tension and calm, and interviews with people on the Maidan square.
Dir: Damian Kolodiy; 20 mins
Ukrainian (w/Eng subtitles)




This Babylon'13 made for television documentary is a co-production with Ukrainian studio 1+1 and focuses on the events of February 20, the day snipers killed dozens of protesters, many of them on Institutska Street.
Dir: Roman Lyubiy, Yulia Gontaruk; 44 mins
Ukrainian (w/Eng subtitles)

Guest speakers
Vitaly Chernetsky, Volodymyr Tykhyy, Yuri Gruzinov, Damian Kolodiy, Luba Michailova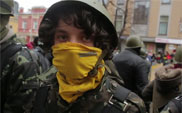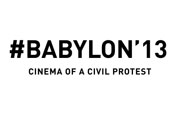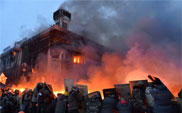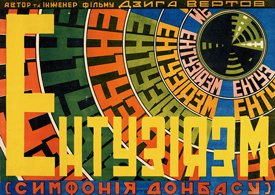 Enthusiasm: Symphony of the Donbas is feature documentary and Ukraine's first sound film, produced by Dziga Vertov. The film was produced immediately after his silent masterpiece Man with a Movie Camera. The film's title, Enthusiasm, reflects the optimism that the newly empowered workers and peasants in Ukraine's Donbas region felt after the end of the Russian tsarist era, even in the face of immense challenges brought about by longstanding economic inequality. The film opens with a mocking portrayal of 'superstitious Orthodox rituals' and progresses to the promise of new opportunities made available by technological advances of the day. Enthusiasm: Symphony of the Donbas is a chilling record of a traumatic transformational period in Ukraine's Soviet-era history.

Guest Speakers
Vitaly Chernetsky, Luba Michailova

--- The screening of Enthusiasm will be preceded by Babylon'13 Euromaidan film shorts:




Video from Yenakievo, Viktor Yanukovich's hometown in Eastern Ukraine.
Dir: Yulia Gontaruk; 5.5 mins



The first of the Donbas videos of Babylon'13.
Dir: Cristian Jereghi; 5 mins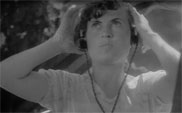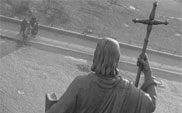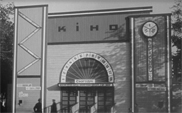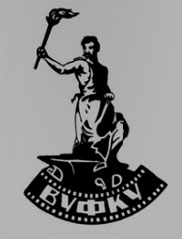 What is national cinema? What are the peculiarities and problems of defining and researching Ukrainian cinema in the context of Soviet rule over Ukraine? How did cinema contribute to the project of building modern Ukrainian identity? Can this art form, traditionally collective and dependent on significant economic investment, be genuinely oppositional or subversive? How did cinema's role change during the post-Soviet period, once Ukraine became independent? What is the role of Ukrainian cinema now, both domestically and globally?

These and other themes will be the focus of a discussion led by Prof. Vitaly Chernetsky

Image courtesy National Oleksandr Dovzhenko Centre (Kyiv, Ukraine)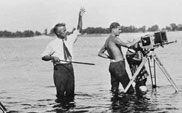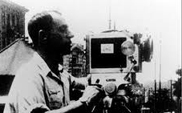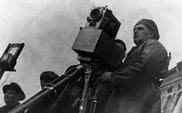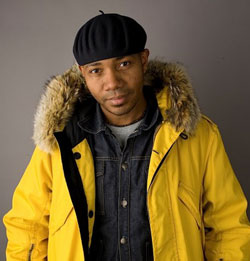 Kinofest NYC is pleased to present DJ Spooky That Subliminal Kid, who will close out the weekend with a presentation of his musically scored version of Oleksandr Dovzhenko's film Earth (Zemlya). The electronic and experimental hip hop musician has also rescored music for Dziga Vertov's films, including Kino-Glaz and Enthusiasm: Symphony of the Donbas). When DJ Spooky started researching how to rescore Dovzhenko's masterpiece Earth, he said he was struck by the film's rich content, which evoked thoughts of the political upheaval and turmoil of the revolution that led to the formation of the Soviet Union. "The promise and ultimate betrayal by the Soviet Union ... of so many people's hopes and aspirations will be a cautionary tale for centuries to come, and filmmakers like Ukrainian Dovzhenko capture that transformative moment of possibility at the edge of revolution masterfully," said DJ Spooky. "The vignettes in Dovzhenko's Earth point to a clear use of Proto-Modernist film editing techniques combined with a masterful control of film as a storytelling medium that pulls us into the un-ambiguous realm of how we can, as so many corporate ads tell us today, 're-think possible.'"

Guest Speakers
Vitaly Chernetsky, Yuri Gruzinov, Paul Miller (aka DJ Spooky That Subliminal Kid)

DJ Spooky additional info: website, New York Times review, The Metropolitan Museum of Art

--- The screening of Earth will be preceded by Babylon'13 Euromaidan film shorts:




We are alive, and time is of the essence.
Dir: Yuri Gruzinov; 4 mins



The morning of February 18th.
Dir: Roman Lyubyi; 1.5 mins



Surveying the Trade Unions building after its fiery destruction.
Dir: Volodymyr Tykhyy; 2 mins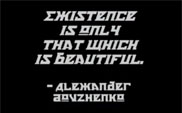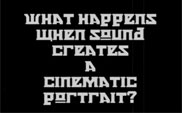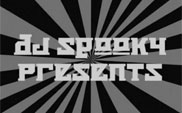 Vitaly Chernetsky
Professor Vitaly Chernetsky is an Associate Professor at the Slavic Department at the University of Kansas. A native of Odesa, Professor Chernetsky completed his Ph.D. in Comparative Literature at the University of Pennsylvania. He has taught at Columbia University and at Miami University of Ohio, where he was the director of the Film Studies Program. His teaching and research interests are the literature and culture of Ukraine, Russia, Central Asia, and Eastern Europe. He has also studied the intellectual history of Russia and Ukraine, cultural aspects of globalization, and postmodernism/postmodernity. He currently teaches courses in 20th and 21st century Russian literature, Soviet and Post-Soviet film and is preparing a course on Slavic Science Fiction. He has been an associate professor at Kansas University since 2013.



Volodymyr Tykhyy
Volodymyr Tykhyy is the founder and producer of the Babylon'13 film initiative, which was organized in December 2013 in collaboration with more than 35 directors, cinematographers, film editors, audio engineers, screenwriters and translators. A resident of Kyiv, Tykhyy is a filmmaker with an extensive filmography. He started his career in commercial advertising in the 1990s. During that time, he also started directing short films, including Mermaid (1996), which screened at more than 80 international festivals. His 2000 debut feature film Car Washers was an entry at the Karlovy Vary Festival. In 2011 Tykhyy initiated and produced the short film anthology Goodbye, Ukraine!. This collection of 34 short films explores the reasons why millions of Ukrainians have left their country since 1991, and also presents unique observations about those who remain and how they cope with life circumstances in contemporary post-Soviet Ukraine. Tykhyy's latest feature Green Jacket is currently in commercial release in Ukraine, and was in competition at the 2013 San Sebastian International Film Festival.



Luba Michailova
Luba Michailova is the founder and director of Izolyatsia, a contemporary arts foundation located on the territory of a former insulation materials plant in Donetsk, Ukraine. Izolyatsia has a bold and determined mission: to preserve the industrial heritage of the Donbas region and to simultaneously construct something new, which would inspire social and cultural development. Izolyatsia is a platform for cultural initiatives. It is a multidisciplinary cultural centre open to all genres of creative expression- it is a point of intersection for all those passionate about cultural and social change.



Yuri Gruzinov
Yuri is a Kyiv based filmmaker and a member of the Babylon'13 film initiative. On March 16 of this year, Yuri was kidnapped by armed men in Simferopol during the Crimean takeover, and he joins us to speak of his work with Babylon'13 and to provide his firsthand account of his experiences filming at the Euromaidan and his captivity in the Crimea. Yuri is also a film editor working on Mikhailo Illyenko's latest film Toloka, a feature narrative based on a poem by Taras Shevchenko. The film is scheduled for completion in 2014.



Paul D. Miller, aka DJ Spooky That Subliminal Kid
DJ Spooky is a composer, multimedia artist, editor and author who has produced and composed work for Yoko Ono, Thurston Moore, and scores of artists and award-winning films. His work as a media artist has appeared in the Whitney Biennial; the Venice Biennial for Architecture; the Ludwig Museum in Cologne, Germany; Kunsthalle, Vienna; The Andy Warhol Museum in Pittsburgh and many other museums and galleries. His multimedia performance piece Terra Nova: Sinfonia Antarctica was commissioned by BAM for the 2009 Next Wave Festival. With video projections and a custom score performed by a piano quartet, Terra Nova: Sinfornia Antarctica is a portrait of a rapidly transforming continent. In August 2009, DJ Spooky visited the Republic of Nauru in the Micronesian South Pacific to do research and gather material for The Nauru Elegies: A Portrait in Sound and Hypsographic Architecture, a collaboration with artist/architect Annie Kwon, first presented at Experimenta in Melbourne, Australia in February 2010. In 2011, Miller released a graphic design project to address the impact of climate change on Antarctica through the prism of digital media and contemporary music compositions. The resulting work, "The Book of Ice," is a multi-media installation, a music composition for string quartet, and a book, which has been included in the 2011 Gwangju Biennial, by Korean architect Seung H-Sang and Chinese dissident artist Ai Weiwei. In 2012-2013 he was the first artist-in-residence at the Metropolitan Museum of Art in NYC. His DJ MIXER iPad app has seen more than 12 million downloads.